Cause and Effect of the Kaweah River Flood of Jan. 1997
Extreme rainfall in the the upper Kaweah River drainage in Sequoia National Park combined with warm temperatures brought a flash flood, the likes of which, has not been seen since 1969 or 1955. Eleven inches of rain fell at Hockett Meadow at the 8500 foot elevation in a 24 hour period. Lake Kaweah took on 40% of it's total capacity in a 24 hour period and rose nearly 5 feet per hour at it's fastest point.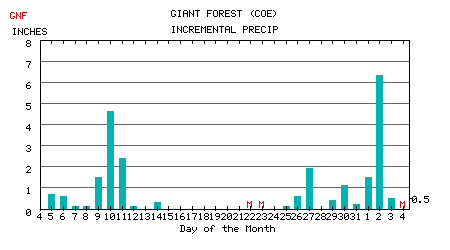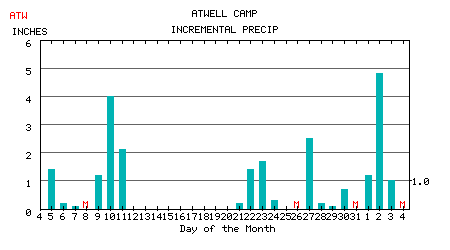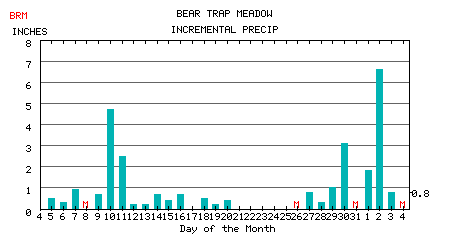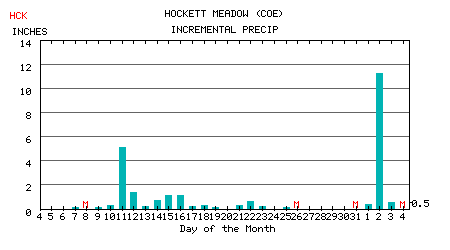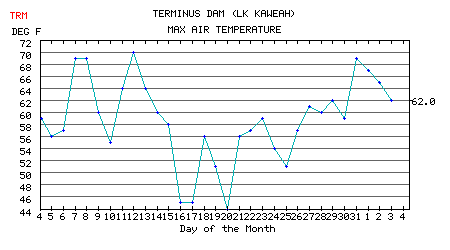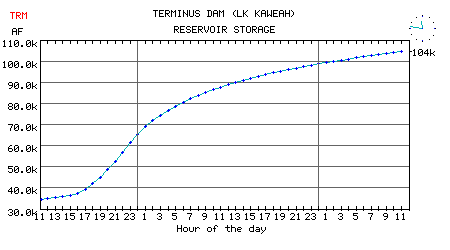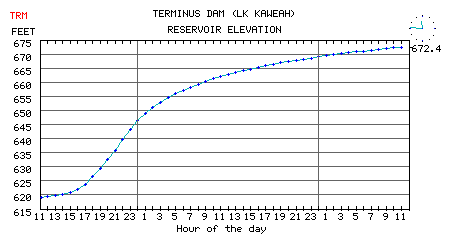 Data from the California Data Exchange Center
Copyright © 1997 by Bill Pooley. All rights reserved.