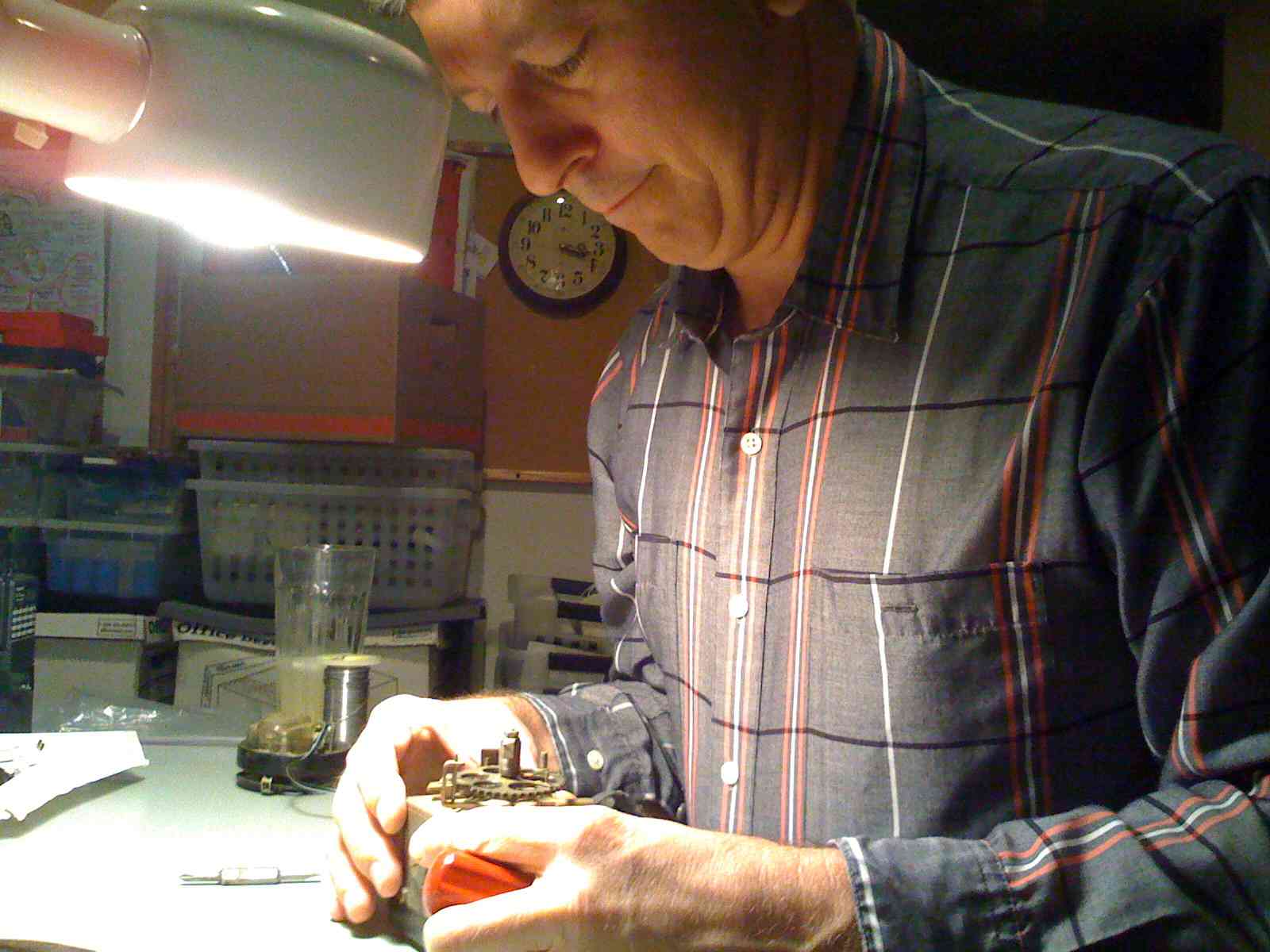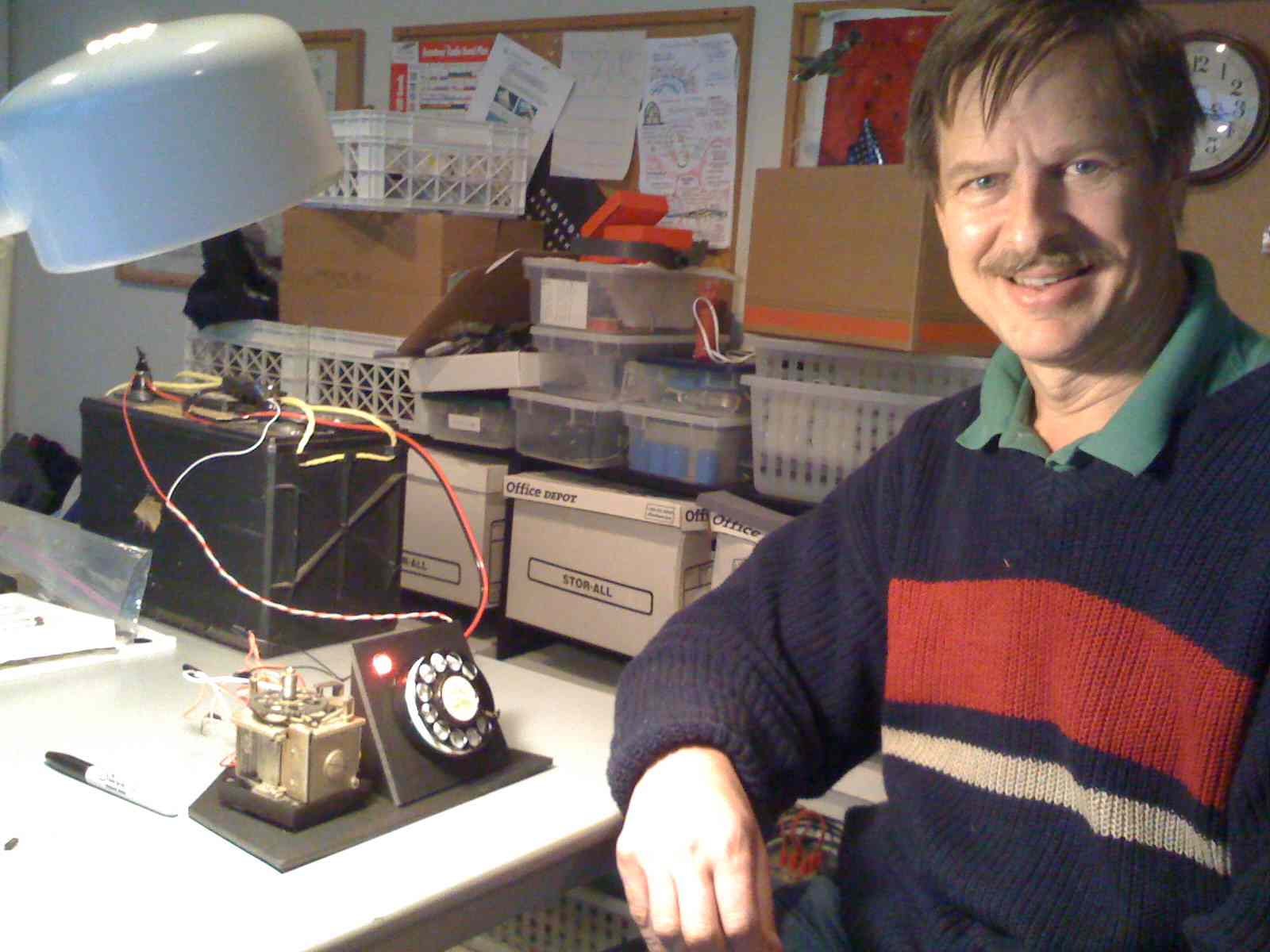 My mechanically and electrically inclined friends have pitched in to help me get the SECODER ready for display.
Wayne Downer tweeked the mechanical components that had been bent or otherwise abused over the years in the bottom of the junk box. We hooked it up with the original dial and fed it serious power from a deep cycle battery. It worked, sorta. Another hour or two of fiddling got it working 90% of the time.
I built a stand for the assembly out of foam-core board and included a Radio Shack 12-volt indicator lamp to be lit when a number decodes successfully.
John Providenza helped me diagnose the lamp switching. Surface corrosion was introducing megaohms of resistance in the ground circuit. More fiddling got this down to below a 100 ohms. Let there be light.