Sand Lake Geocache
Ward Cunningham
Chris Cunningham
Rick Wartzok
February 24, 2001

Off-highway vehicles roam the dunes of the Sand Lake Recreation Area under jurisdiction of the Hebo Ranger District USFS. We've buried this geocache among them. You will need a properly equipped vehicle to get to it. Bring a shovel.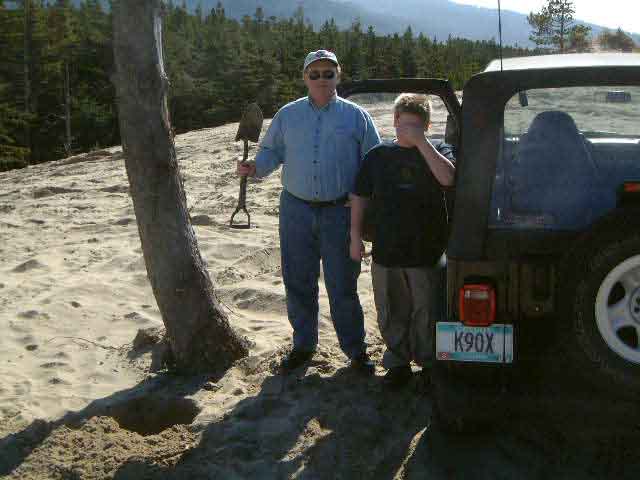 Coastal dunes form when prevailing winds carry grains of sand inland and drop them the leeward side of any rise. Forests slow the wind, but then sand kills the forest, so this becomes a giant game of rock-scissors-paper between the sand, air and trees. See Armstrong for further discussion or check out this satellite view to judge the sand's progress.
The cache is buried under about a foot of sand. It is located two feet north of a lone tree which should be obvious once you are within a few hundred feet.
North 45° 17.801'
West 123° 57.020'
(WGS84)
The acquired coordinates of this cache are actually that of a nearby stump. Don't dig there. Here's a map that might help make this clear. Also note the shadow position in the companion picture taken just fourty minutes after noon.
We bought one of those five gallon drums from the paint department at Fred Meyers so that we'd have plenty of room in the cache. On the dunes we parked our jeep so as to block the view from the most obvious directions. Then, as further subterfuge, we only dug a foot or so at a time while we lunched on snack food and soda. Nobody paid us much mind. Then in one quick motion we dropped the bucket in the hole and kicked it over with sand. Done. I hope you can be just as sly retrieving it.
As is the custom, we left a notebook and some trinkets for trading with future stash hunters.
Notepaper with pen & pencils
Toy Truck
Toy Car
Sonopress "Business Card" CD-ROM
Oil & Water Toy
Bendable Toy Dog
Electronic Battleship Game (Cool)
Mouse Pad
Portland Pride Mini-Soccer Ball
"Great Western Tour" DVD (Very Cool)
Toy Canteen
Four Toy Horses
Metal Puzzle Set
Cache Maintainance
Dan Sawyer
Wayne Downer
Ward Cunningham
February 16, 2002

I've tried to look after the cache whenever I am nearby and equipped with a vehicle suitable for over the dunes travel. That's Dan with the shovel. We recorded our visit in the log.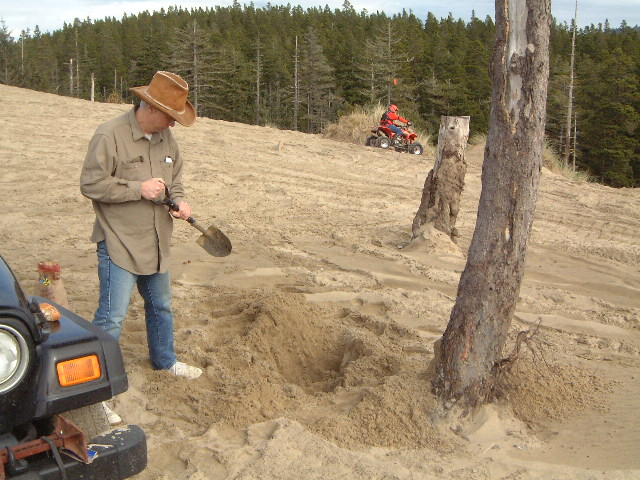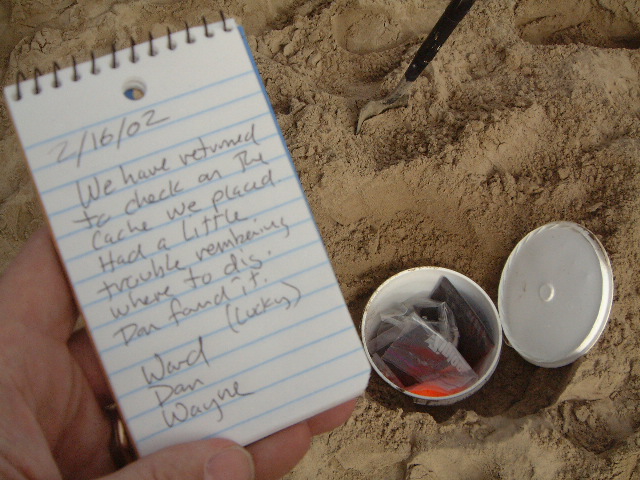 Steven Newton
Ward Cunningham
November 28, 2003
I started getting reports that the cache had gone missing. At first I thought that it had just eluded a careless searcher, but more reports convinced me that it had been swiped. Fortunately I had purchased a second bucket with the first and could lay my hands on it several years latter. Here Confluence hunter Steven Newton replaces the cache, hangs on to his hat in gale winds, and I tamp the sand back in place.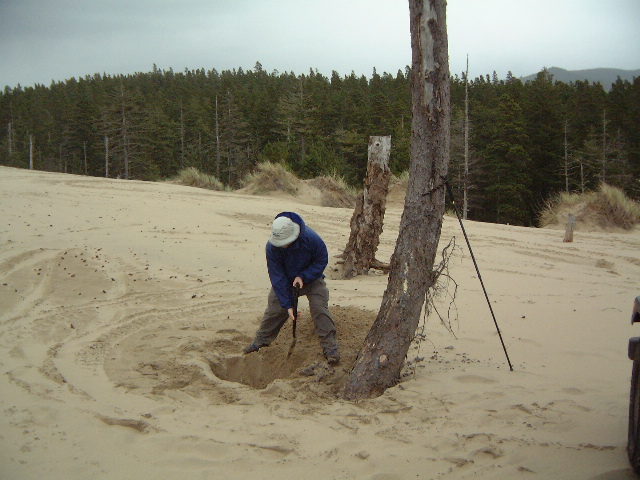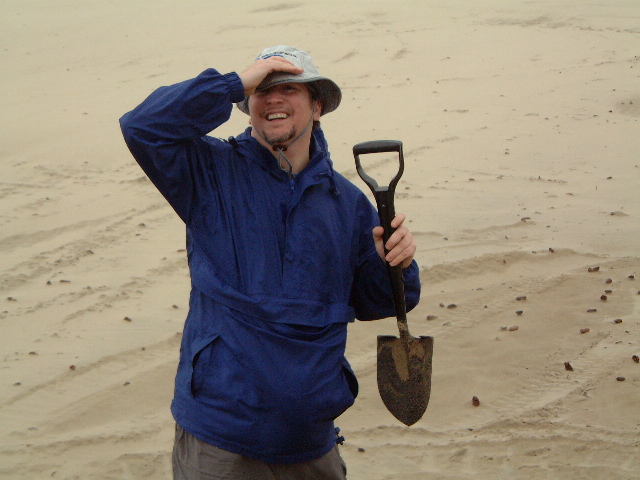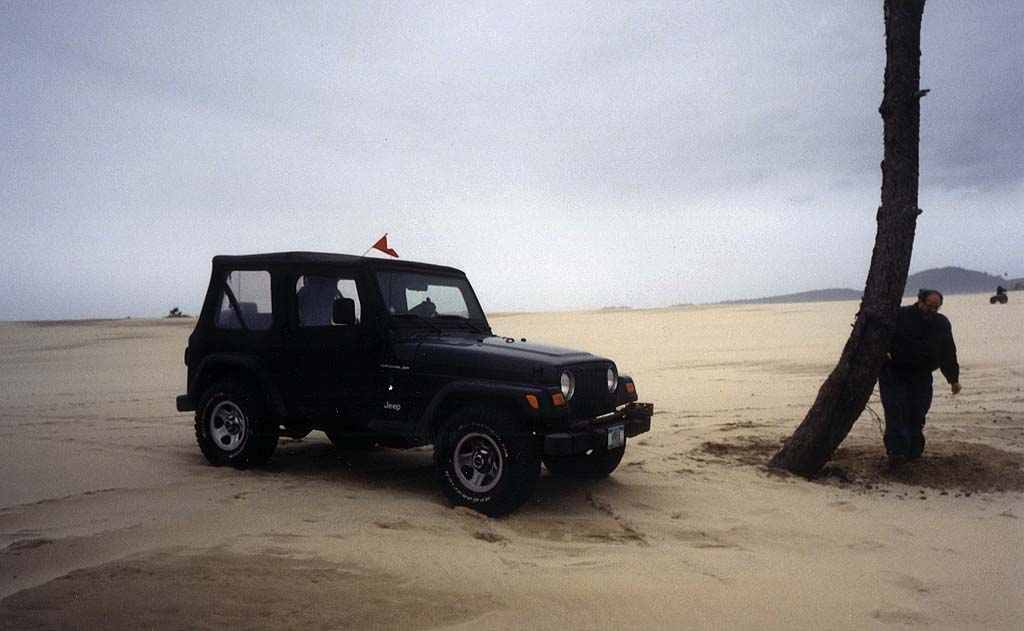 Edward Tiedemann
Ward Cunningham
May 21, 2005
Ed and I dropped by the cache location but we didn't take a look at the cache because I forgot to bring my shovel. We noticed that the sand level continues to drop and the stumps continue to rot.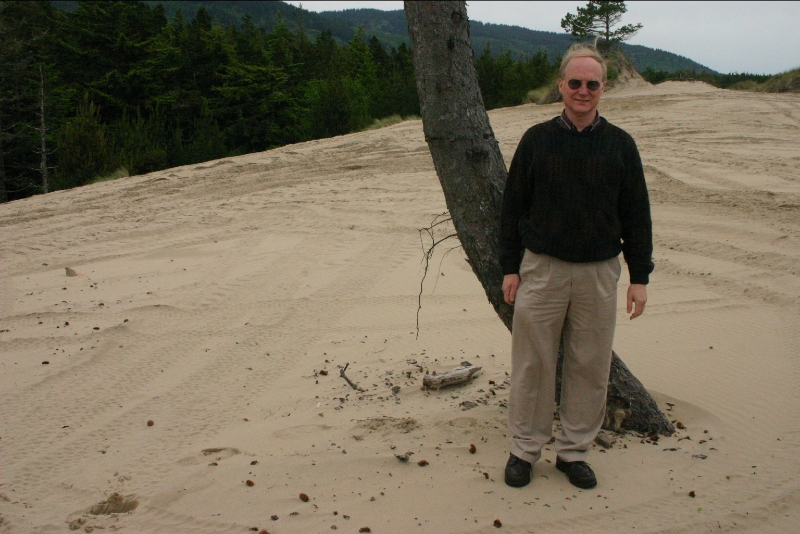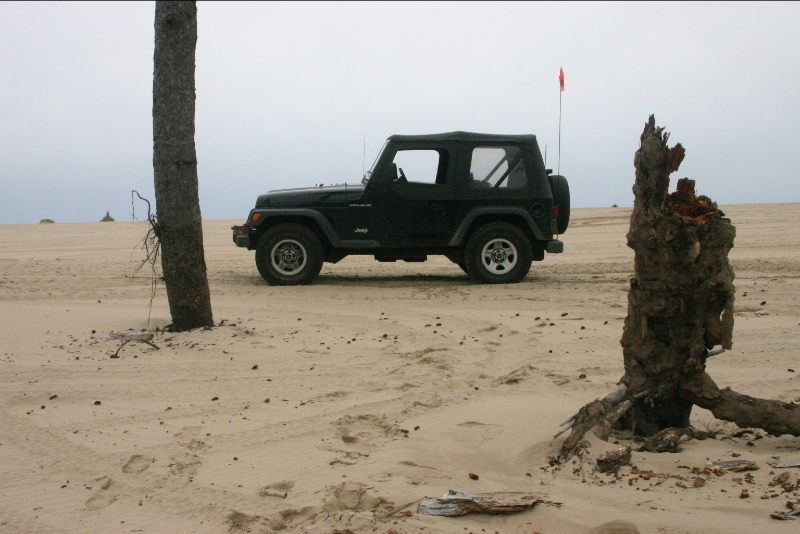 See the Official Posting for this cache.